×
Carley Arrowood, 18, has her sights set on a career as a professional bluegrass musician. This summer she graduated from high school, recorded a demo, won a prestigious fiddle competition and launched her own YouTube channel.
×
Mandolinist Greg Farmer writes his own songs and is a regular in local bluegrass bands, but still enjoys sitting in on jam sessions at Homespun Bluegrass in Chesnee.
×
Nathan Barnett is a firefighter by day and a semi-professional dobro player on nights and weekends. Although he's considered one of the best in S.C., Barnett says he still learns something at every jam session.
×
Randy Lucas blends a variety of musical styles into his bluegrass performances. "I sometimes feel like I'm a rock n' roll player playing banjo."
×
Randy Lucas & Jim Graddick
Accompanied by fiddler Jim Graddick, Randy Lucas shows his picking talent on the classic bluegrass tune "Redwing."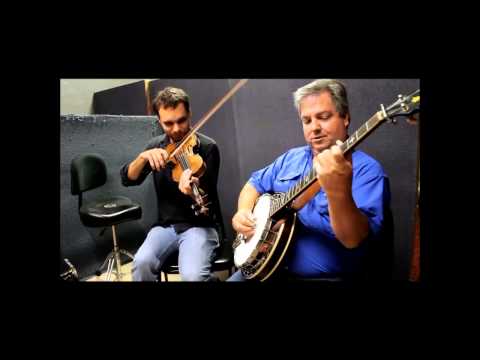 Meet some of the top musicians writer Hastings Hensel met on his cross-state road trip.
Carley Arrowood
Primary instrument: Fiddle
Hometown: Union Mills, N.C.
Carley Arrowood isn't your typical high school graduate from the class of 2014. Consider her resume:
At the age of 10, with her sister and cousin, forms a band called Carolina Jasmine that eventually becomes the first all-female band to win the Fiddler's Grove Junior Bluegrass Band Competition.
A week after high school graduation, records solo demo that includes two original gospel songs.
And the future?
"It's looking pretty awesome right now," she says of her goal to be a professional bluegrass musician. "I've been praying about it a long time, and God knows I want to do this. Every time my mom would talk about college, I would shut down. I haven't had a tug to do anything else. When I graduated it was like, 'Life is happening right now.'"
And life without bluegrass music is something Carley Arrowood could never imagine.
"You get this really good feeling that rolls up from the inside," she says about playing the fiddle. "It's something that's hard to describe, but it's one of the best feelings in the world."
_____
Greg Farmer
Primary instrument: Mandolin
Hometown: Spartanburg, S.C.
Greg Farmer still remembers the first time he witnessed the power of bluegrass music. It was at a party in his native Michigan, and his father and a friend stole the show by playing "Dueling Banjos."
"Everyone was gravitating towards the music," he remembers. "I was sitting there listening, and I was like, 'I can do that. And by the time I graduate from high school I want to be able to play it at my graduation party.'"
He picked up his guitar and became a regular at the VFW in Flat Rock, Mich., a bluegrass venue and pickin' parlor that has hosted some of the best performers in the nation, including Alison Krauss, Ralph Stanley and Bill Monroe.
"They had a room off the back of it," he says. "Everybody—didn't matter who it was—would go in that room and warm up before going on stage. Well, that's where I learned how to play."
A physical therapist by day, Farmer plays in local bluegrass bands, writes original songs and jams at picking parlors on nights and weekends.
"The beauty of bluegrass is that it's a lot like jazz," he says. "With bluegrass, you could just fall into a jam session and all you really have to understand is the basic chord progression, and, like jazz, you can play a solo any way you want."
_____
Nathan Barnett
Primary instrument: Dobro
Hometown: Campobello, S.C.
It's a testament to Nathan Barnett's musical talent, and to his musical upbringing, that he could pick up the dobro eight years ago and now be considered one the best players in South Carolina.
Still, he lets the playing speak for him and thinks that ego is the most discouraging element in music.
"Something my dad always taught me: no matter how good you get at something, always stay humble," he says. "Music is about feeling. It's deep down in your gut. You just get that yearning."
"That's why it doesn't matter who I play with," Barnett says. "I still like coming to jams because there's a lot of experience here. A lot of knowledge you can pick through people's brains. Especially the old timers. You can still pick up tricks and licks from them."
Even though he works a day job as a firefighter at the BMW plant in Greenville, Barnett is landing more and more professional gigs as a studio musician and as a stand-in for bands during live performances.
"I've been very fortunate and very blessed," he says. "Bluegrass—there's just something about it. It gets into your soul."
_____
Randy Lucas
Primary instrument: Banjo
Hometown: Columbia, S.C.
The stars were aligned, it seems, for Randy Lucas to become one of the best banjo players in South Carolina and to win the 1997 National Banjo Championship.
He shares a birthday with bluegrass legend Bill Monroe. He was born into a family in which his great-grandfather played fiddle, his grandfather played guitar, and his father played banjo and guitar. He was even named after a banjo tune by Earl Scruggs called "Randy Lynn Rag."
Lucas has been playing his own banjo since the age of 5, and grew up blending traditional bluegrass with a variety of musical influences.
"It's not just bluegrass," he says. "When I came up through high school, I heard all the rock n' roll, all The Beatles, television shows, movies, augmented chords, diminished chords—all that really plays into my music. I sometimes feel like I'm a rock n' roll player playing banjo."
That's part of the approach he takes to his band, The Randy Lucas Trio.
"Some bands you listen to are purist," he says. "They want to have that high, lonesome sound. But many of the bands today are like me. We've heard all kinds of stuff. So when we play, you can call it bluegrass, but some of it's more high energy."
_____
Get More
The Great Bluegrass Road trip: Hit the road with our writer and photographers as they explore some of South Carolina's best bluegrass jams.
Pure picking: Enjoy the sights and sounds of S.C. bluegrass in our exclusive videos from the road.
Share your bluegrass experience: Tell us about your favorite S.C. picking parlor and upload a photo or three.