×
Scott Hunt: Practical prepper
×
Scott Hunt
Photo by Milton Morris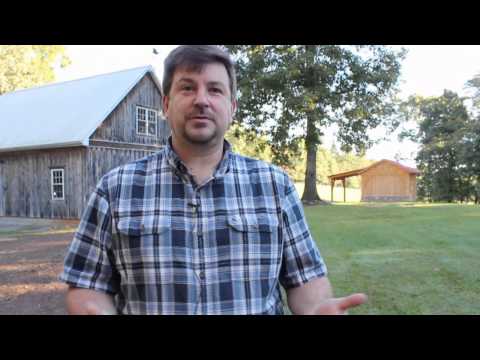 Scott Hunt
Age: 48
Hometown: Native of upstate New York; now living in Pickens
Family: Wife, Lori, a pharmacist, and their four children, ages 7–18
Career path: Former Michelin engineer, then church pastor, now expert prepper
YouTube stats: More than 82,000 subscribers on his disaster-preparedness channel, Engineer775
_____
Don't call Scott Hunt a survivalist.
To be sure, he's equipped to outlast catastrophic weather, economic chaos and communications blackout. While others might scramble, Hunt would be warm and safe at home with his family and their carefully stored food and water supply.
But Hunt makes a distinction between responsible preppers, who thoughtfully stockpile supplies in anticipation of potential disasters, and the "outliers" or "kooks" with a survivalist mentality ("I'm going to make it and you're not") who give prepping a bad name.
"In a Hurricane Katrina or Sandy-type situation, people that are prepared are part of the solution," says Hunt, a Blue Ridge Electric Cooperative member. "They can take care of themselves, plus they can take care of other people."
His "sheepdog mentality," he says, led him from his job as pastor of a Pickens church to the launch of Practical Preppers in 2011. He had become a Christian at age 28, after years of analyzing Scripture like an engineer, hoping "to prove these Bible thumpers wrong." His conversion came while he was working as a product development engineer for Michelin in Greenville. By then, he knew the Bible well enough to starting leading study groups in his home; that evolved into pastoring Calvary Chapel of Pickens for 10 years.
All the while, he had been homesteading as a hobby. He started a small cow/calf operation on his Pickens farm. He taught himself low-tech skills, like how to cook and heat his home with wood stoves. He and his wife learned methods of long-term food preservation and storage. He enjoyed using his farm as his own lab for new ways to pump, purify and store water.
So by 2011, when the down economy was making it difficult for him to support his family as a church pastor, his hobby had readied him to transition into a new business, Practical Preppers. This third career, Hunt says, is "a combination of both my engineering background and a desire to help people."
He started posting how-to videos on YouTube: how to use recycled skylights in a cold-frame winter garden; how to move water with a hydraulic ram pump; how to use an old exercise bike to grind wheat.
Preppers from around the globe started tuning in. National Geographic noticed, too; his mix of experience as a mechanical engineer and longtime homesteader, plus his growing social media following, had groomed him well for an ongoing role as the expert who rates other preppers on Nat Geo Channel's Doomsday Preppers.
Hunt now travels the country as a speaker and consultant, teaching others to prepare for emergencies. He installs water systems for customers around the U.S. and assesses their disaster readiness preparations. His 55-acre farm showcases his own sustainable living projects, like converting wood to vehicle fuel, making potable water from rain off his barn roof, and using solar power to pump spring water to his cows and chickens. This is where he proves to skeptics that these projects work.
So what is Hunt prepping for? The most realistic scenarios—those without Hollywood-style zombie invasions or terrorist takeovers—involve an economic crash or an electromagnetic pulse (EMP) that interrupts access to water, power, food or communications.
To Hunt's mind, the world is an unstable place, full of threats—not just EMPs and a skyrocketing national debt, but unpredictable natural disasters, unemployment, health scares, terrorist uprisings, and a placid overdependence on technology, to name a few.
"I don't do what I do out of fear—I don't try to scare anybody," he says. "That's not Biblical, that's not Christian."
Rather, he approaches prepping like an engineer: He studies the problem at hand and considers, practically, "what threats do I have to mitigate?"
"I've seen so many people feel empowered, safe, secure, because they can do something themselves, for their family," Hunt says. "Even if they don't have skills, they can buy extra groceries and buy extra water."
At the urging of his wife and a publisher, Hunt recently compiled his tips and techniques for preppers in a new book, The Practical Preppers Complete Guide to Disaster Preparedness. In it, he explains how people can prep on whatever scale suits them.
"You can do this on a budget," he tells people. "You just can't do it in the middle of the storm."
_____
Prepping 101
Prepping is like insurance, Scott Hunt says. It's a risk assessment that involves planning for an emergency that might never come. "Obviously, you're not going to do anything if you don't think anything bad's going to happen," he says.
But for those who want to take a few first steps in prepping, Hunt has these tips:
Pick a time frame. Every prepper chooses a different span of time to plan for, be it as short as a week or as long as five years. Pick a length of time that's comfortable for you and your family, not something that feels overwhelming, Hunt says.
Start with the basics. Your shelter, water and food supply should fit with your time frame. You need a place where you can regulate your body temperature, staying warm or cool, as needed. Stock enough clean drinking water—Hunt recommends at least two gallons per person per day. Store food that you are equipped to prepare, and buy things your family will actually eat, including morale boosters. "If you don't have chocolate during the apocalypse, what good is that?" Hunt quips, laughing. If no crisis comes, start using your supplies, but replace them as you go.
Have a bug-out plan. If a severe crisis forces you out of your home, you'll need to "bug out." Where could you go on short notice? To a relative's home, a friend's, a hotel? Map out multiple routes, in case access via one path is blocked. Think about what you'd need to pack in a bug-out bag to make a quick exit—for example, water, blanket, first-aid kit, medication and other essentials.
Visit ready.gov. The Federal Emergency Management Agency offers this website as part of its campaign to teach people how to prepare for and respond to emergencies, so that more people have basic preparedness skills, plans and supplies.
_____
Related Stories
Preparing for the worst – Advice from the American Red Cross and state emergency officials on how to stay prepared for natural disasters.
Winter storm safety tips – Use these tips to stay safe in the event of a severe ice storm.
Food safety tips – Smart advice for keeping food fresh and safe in the event of an extended power outage.
Download these Red Cross fact sheets:
Be Red Cross Ready –  Includes instructions on making a kit, planning and rehearsing an evacuation route and how to stay informed before, during and after a disaster.
Hurricane Safety Checklist – Explains the difference between a hurricane watch and a hurricane warning and provides tips on how to secure your home.
Returning Home after a Hurricane or Flood – Provides important safety tips for assessing damage and avoiding health risks.
Power Outage Checklist – Filled with important safety tips on everything from emergency lighting to reporting downed power lines.