×
"The EPA's proposal implements a convoluted new maze of government hoops and red tape for consumers, utility providers, state legislatures and regulators to decipher," said Jo Ann Emerson, NRECA CEO.  "More than any other law on the books, the EPA's proposal will dictate exactly how American families and businesses use electricity.  These new layers of bureaucratic red tape jeopardize the ability of electric co-ops to provide affordable, reliable electricity to our more than 42 million members across the country."
The EPA proposal requires every state to file compliance plans to achieve specific emissions targets.  As illustrated, state compliance plans will involve many more regulators, legislators, and regulated entities than any other environmental regulation to date.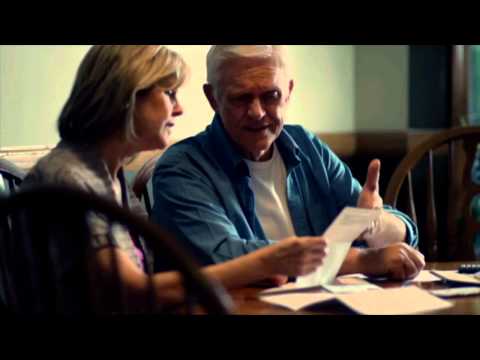 Make your voice heard by December 1, 2014.
The Environmental Protection Agency (EPA) wants to issue power plant regulations designed to reduce carbon‑dioxide emissions, but the proposed rules are built on flawed assumptions. If adopted, these policies will significantly increase your power bills.
Join your local electric cooperative and tell the EPA to let South Carolina design our own carbon-dioxide reduction strategies—and keep power bills affordable in the process. The EPA comment period ends Dec. 1, 2014, so go to sc.tellepa.com and join our online petition.
_____
What's wrong with the EPA's proposed regulations?
South Carolina has been tasked with achieving the highest level of CO2 emission intensity improvement in the nation. As written, the EPA regulations demand South Carolina utilities improve the intensity of carbon-dioxide emissions 51 percent by 2030. This target is based on four flawed assumptions that ignore the reality of our state's energy supply.
South Carolina's not-for-profit electric cooperatives are committed to communicating the truth about these policies to EPA officials before it's too late.
Nuclear Power
While the EPA encourages states to build new nuclear power plants in order to reduce carbon dioxide emissions, the proposed rules do not allow the two nuclear generating units currently under construction in South Carolina to effectively count toward compliance.
The process of building these new generating units began a decade ago with the specific goal of reducing the state's carbon footprint. These plants alone could account for more than half of our reduction target, but following the EPA's logic, South Carolina electricity consumers will be penalized for proactively investing billions to reduce our carbon-dioxide emissions. Our message to the EPA is a plea for common sense: Amend the regulations and recognize the very real CO2 abatement provided by the nuclear plants already under construction.
Natural Gas
The EPA assumes that states will build new natural gas-fueled power plants as an alternative to coal-fired plants. While natural gas plants emit half the carbon dioxide of coal plants, they are impractical for South Carolina. The two natural gas pipelines that serve the state are already fully subscribed. Our best estimates tell us that the process of siting, permitting, financing and constructing the necessary pipelines and new natural gas power plants simply can't happen by the 2020 initial implementation deadline set by the EPA.
Renewables
South Carolina's electric cooperatives have been pioneers in building renewable energy sources, including the 27-acre Colleton Solar Farm, which began feeding electricity into the grid last December. Our experience with the state's largest solar plant demonstrates the limits of solar as a reliable source of electricity. There's just no escaping the fact that the sun doesn't always shine when we need it. We believe solar and other renewable sources will have a place in our energy future, but only when effective storage systems are fully developed. Until then, our issue with this EPA mandate is that it forces adoption of large-scale renewables before they are ready.
Efficiency
South Carolina's electric cooperatives also have been national leaders on whole-house efficiency programs. By boosting the energy efficiency of homes and businesses, we can lower demand for electricity and generate less carbon dioxide. We believe in the power of efficiency but were disappointed to find the EPA regulations call for unrealistic levels of savings. By our best estimates, even the most aggressive efficiency programs will achieve only half of what the EPA demands.