×
Helen Martin
Helen Martin, a retiree from Edisto Electric Cooperative, remembers a time before her home received electricity.
×
Helen Martin looks through a special section of the Barnwell People-Sentinel from Oct. 12, 1950, when Salkehatchie Electric Cooperative opened its new office. She was one of the co-op's original employees. The office now serves as Edisto's Barnwell district office. Salkehatchie merged with Edisto co-op in 1973, and Martin moved to the Bamberg office.
Photo by Walter Allread
×
This is the special section of the Barnwell People-Sentinel from Oct. 12, 1950, when Salkehatchie Electric Cooperative opened its new office.
×
Page two of the special Barnwell People-Sentinel section included photos of the office personnel of Salkehatchie co-op. Clockwise from top left: Zilla Mae Sanders, cashier and receptionist; Mrs. Bobby (Helen) Martin, billing clerk, shown using the two-way radio; manager R.D. Bennett; and W.E. Hanks, bookkeeper, lower right.
×
Martin's former boss at Salkehatchie, Robert D. Bennett, was hired as the first executive vice president of The Electric Cooperatives of South Carolina, Inc., the co-ops' state association, formed July 8, 1941. Bennett earned Martin's respect before he left Salkehatchie. The former Helen L. Keel recalls a story involving Bennett: "When I starting dating my husband, there was really nothing to do around here except square dances. …We were dating pretty often. Sometimes by the end of the weekend I was tired. One Monday morning, I came running into the office a little late. But even a little bit was too much for Mr. Bennett, because he wanted things to be like they ought to be. Well, Otis Warren was the representative from Westinghouse and we bought supplies from him. Mr. Bennett told me, 'The next time Otis Warren comes, I want you to order you a good alarm clock so you can get to work on time.' I bet you I was never late again! He and I got along well."
×
Bennett, seen here at the 1966 Salkehatchie annual meeting with John Hughes, an insurance representative, helped guide the state's co-ops for three decades. Today, a $5,000 scholarship for Washington Youth Tour participants bears his name. The Robert D. Bennett Scholarship will be awarded in August.
×
The former Helen Keel in a 1946 photo taken at Salkehatchie co-op's original office on Barnwell's Main Street. She remembers that she and another female employee decided to practice harmony singing in the old office one day. "Mr. Bennett wasn't in the office. We didn't know where he was. He happened to be at the post office. We were on Main Street, and the door was open. He came in and said, 'What in the world are y'all doing? I heard you all the way to the post office!'"
×
A Salkehatchie gathering in 1949 at Barnwell State Park includes Mrs. W.C. Bell (third from left); Bob Bennett (behind her) and W.C. Bell (fifth from left). Others here include Lester Grubbs, Aleese Still, Ralph Johnson, Tom Still, Helen Keel, Ben Tilman Lott, Norman B. Youngblood, Hamilton (Ham) Dicks, Mac and Aubrey Rountree and Ham's wife, Beautiful.
×
Helen Martin at work as bookkeeper and office manager at Salkehatchie co-op in 1950.
×
An undated photo shows Salkehatchie employees and officials gathered for the presentation of a safety award. Shown are (from left) I.W. Rountree, line superintendent; Richard Jefferies, co-op attorney; Carl (Beck) Youngblood, lineman; Grady Croft, W.H. Moody and Ben T. Lott, directors; an unidentified co-op official; Thomas F. Cordray, co-op manager; Tollie Jowers, director; Imogene Vickery, employee; Leroy Still, director; Zilliah S. Strother, cashier; Norman Youngblood, director; Helen Martin, bookkeeper; Harry Thomas, director; Patsy Fickling, employee; and Frank Peters and Sidney Sanders, directors.
×
Another safety award, this one undated, brings out another co-op group. That's Helen Martin on the far left.
×
A 1952 photo at Salkehatchie shows (standing, from left) two contractor crew members; I. W. Rountree, line superintendent; Eugene Sease, a contractor employee; Julian Myrick; and co-op manager Thomas F. Cordray. In front are Zilliah S. Strother, another contractor crewman; Macy F. Beasley, billing clerk; and Virginia Hutto, cashier.
×
Martin's friend and co-worker, Zill Sanders Strother.  
×
A scene from an undated Salkehatchie annual meeting shows (from left) Mrs. Grayson Hubbard and her granddaughter, Edith Spence, Miriam Collins, Alma Collins, a co-op employee, and Helen Martin.
×
Salkehatchie employees (from left) Helen Martin, Mary Ann Grubbs, the billing clerk, and Gloria Still in 1958.
×
Salkehatchie employees Mac Bragg and Julian Myrick in 1963.
×
Salkehatchie employees Mary Ann Grubbs and Virginia Hutto are ready to register members at the co-op's 1966 annual meeting.
×
Another photo from the 1966 annual meeting shows Vera Sanders and Myrtis Tucker (second and third from left, respectively).
×
Salkehatchie employees (from left) Fred Hallingquest, James Peeples, J.B. Moody, Carl N. (Beck) Youngblood, I.W. Rountree and Julian Myrick. Tragedy struck two of these men. Moody was shot, and later died from his wounds, while working for the co-op. Martin took his final radio call for help. Rountree, she notes, was severely burned when he came in contact with an energized line. He survived his injuries but was unable to work afterward.
×
On August 1, 1973, Edisto merged with Salkehatchie. Here, former Salkehatchie employees Mary Ann Grubbs (left) and Helen Martin (right) discuss the merger with Edisto's Cleo Strickland (center) at the Bamberg co-op office.
×
Her first co-op boss, Bob Bennett, returns to congratulate Helen Martin at her retirement celebration at Edisto co-op in February 1989.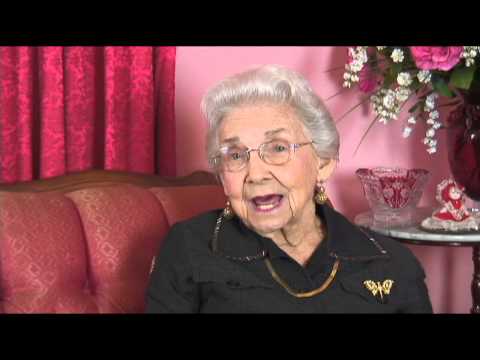 When the Depression hit rural South Carolina, families like Helen Martin's downsized, to use a modern term.
Martin, an Edisto Electric Cooperative employee for 32 years and an original customer, remembers the tough choices families had to make.
"We lost our home during the Depression, and we lived in log cabins, a couple of log cabins," says the Barnwell native, now 87. "We had no electricity; we had oil lamps and a fireplace in one room in the house."
When Martin's parents were able to go to work, the family began to add possessions again.
"Finally, we graduated to a gas iron and a gas light," Martin says. "We thought we had really arrived when we had that bright light in the house!"
When electricity finally came, the family already had a refrigerator waiting that they purchased through the co-op.
"When we plugged in that refrigerator, the first thing we did was to make ice, because the only time we had ice before that time was on Saturdays," Martin says. "Daddy would go in the wagon to Elko, which was about five or six miles from where we lived, and they would bring a block of ice back and we'd put it in the icebox. I don't know how long it lasted, but I feel sure it didn't last a whole week. We didn't get any more ice until Daddy went back to buy groceries again."
After high school and graduating from Draughon's Business College in Columbia, Martin worked for three years at an insurance company before taking her first job with Salkehatchie Electric Cooperative in 1946 as a bookkeeper. When the Barnwell-based co-op merged with Edisto Electric, she was transferred to the Bamberg office, although she continued to live in Barnwell. Martin retired in 1989.
"I really made some great friends and loved helping people," Martin says. "When I started, so much of the countryside here was farmland and dark, and now you ride around and see the lights everywhere. It's nice to have been a part of that."