×
Meet Chef Belinda
Belinda Smith-Sullivan, a personal chef, food writer, spice entrepreneur and more is joining South Carolina Living Magazine to share her love of cooking. Get tips in the kitchen that will make you the star of your next dinner party.
×
Chef Belinda Smith Sullivan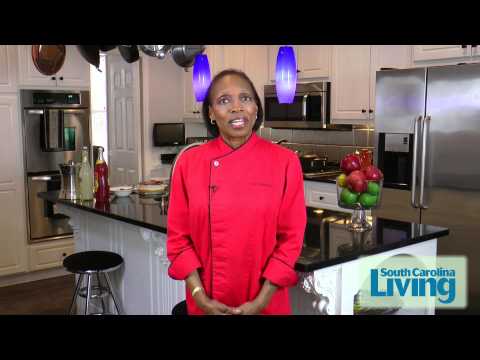 Personal chef, food writer, spice entrepreneur. Wine enthusiast, world traveler, private pilot. Volunteer with Michelle Obama's healthy schools initiative.
Belinda Smith-Sullivan's accomplishments would stuff a resume, most of them connected to her lifelong love of food.
A member of Aiken Electric Cooperative, Smith-Sullivan has embarked on a new venture as online food columnist for South Carolina Living. In this role, she hopes to reach the cooks she calls "home gourmets," expanding their understanding of food and making them more successful in the kitchen.
"I like to elevate them and make them feel like they're better than they thought they were," she says.
Smith-Sullivan earned a culinary degree from Johnson & Wales University in Charlotte after a long career with the Coca-Cola Company came to an end. She has completed wine studies at the Culinary Institute of America in California's Napa Valley and is working toward certification as a sommelier.
With a love of international cuisine and a passion for creating new recipes, she developed a line of spice blends, sold online (chefbelinda.com) and at Whole Foods Markets, designed to help everyday cooks bring a world of new flavors into their dishes.
"I'm trying to make it as easy for the home cook as I possibly can," she says.
To contact Chef Belinda, click here.