×
The Hunley inside the 76,000-gallon conservation tank of the Warren Lasch Conservation Center.
Photo by Mic Smith
×
Hunley's torpedo
Senior Conservator Paul Mardikian shows the Civil War submarine Hunley's spar tip, which reveals that the torpedo was still attached to the spar when it went off.
×
The Hunley images
Columbia-based artist Dan Dowdey uses 3-D modeling software to make wonderfully detailed CGI images and animations of famous ships. His depictions of the H.L. Hunley have been featured in museums, books and documentaries, and prints of his artwork are prized by Civil War buffs. In this video, Dowdey's images illustrate the short, but eventful, life of the first submarine to sink a ship in combat.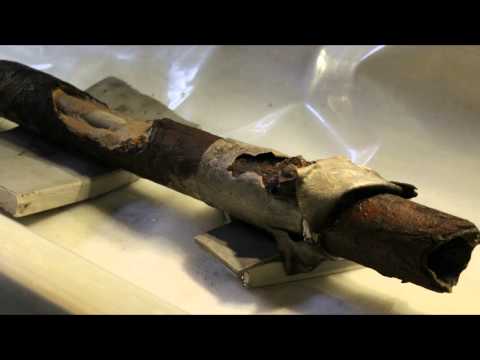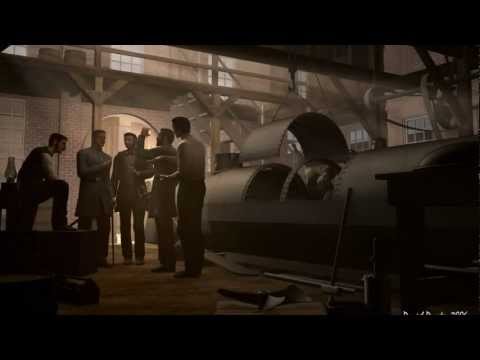 Researchers seeking to solve the mystery of the Civil War submarine H.L. Hunley are one step closer to uncovering the vessel's last remaining secrets.
Conservation of the 40-foot submarine entered a new phase in May when workers replaced the water inside the Hunley's 76,000-gallon conservation tank with a sodium hydroxide solution. The chemical bath will loosen the hard layer of sand, shell and corrosion that formed during 136 years on the seafloor off Sullivan's Island. Within months, conservators will begin chiseling away this outer shell and expose the iron hull and interior surfaces of the sub for the first time since 1864.
"Losing an artifact as historically important as the Hunley is simply not an option," says Nestor Gonzalez, assistant director of Clemson University's Warren Lasch Conservation Center. "Conserving something this large and complex has never been done before, and it took years of planning to get us to this point."
The fate of the hand-cranked vessel, the first submarine to sink an enemy ship in combat, has been a matter of speculation since it vanished after a successful mission against the USS Housatonic on the night of Feb. 17, 1864. Divers found the Confederate sub intact and buried on the seafloor in 1995, launching an unprecedented archaeological conservation project.
The eventual goal of the project is to stabilize the wreck and put it on display in a North Charleston museum, but that outcome is still years away. Removing the concretion will take about a year, and scientists estimate it will take another five to seven years of soaking in the chemical solution to extract all the corrosive salts from the metal.
In the meantime, visitors are still welcome to tour the Warren Lasch Conservation Center and see the Hunley inside its conservation tank during weekend tours offered on Saturdays from 10 a.m. to 5 p.m. and Sundays from noon to 5 p.m.
For more information, contact Friends of the Hunley at (843) 743-4865, ext. 10, or visit hunley.org.
_____
Related stories