×
'Old Black Bear'
Dick Flood, the "singing environmentalist" better known as Okefenokee Joe, performs one of his classic tunes in our exclusive video.
×
Dick Flood, aka Okefenokee Joe
Photo by Milton Morris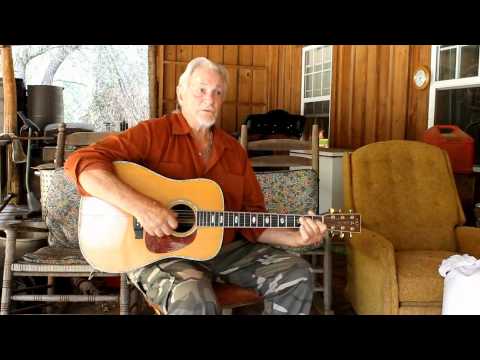 Dick Flood, aka Okefenokee Joe
Age: 81
Lives in: Salley, where he's a member of Aiken Electric Cooperative
Occupation: Singing environmentalist
Claim to fame: Wrote "Trouble's Back in Town," one of the most popular country music songs of 1962
Personal motto: The golden rule of nature: If you don't need it, leave it
_____
Going to Dick Flood's house is like embarking on a backcountry adventure. As the long driveway curves through the trees and the brush, the earthy aromas of plants and soil intensify. It's rural, it's quiet, and "Okefenokee Joe" wouldn't have it any other way.
That's how Flood has best been known since venturing into the Okefenokee Swamp four decades ago after an exhilarating run in the spotlight of the 1950s and 1960s country music scene. Flood wrote hit songs, played the Grand Ole Opry and performed regularly on CBS's Jimmy Dean Show before taking a break from the music business. His life changed when he became a park ranger, working and living in the Okefenokee National Wildlife Refuge in Georgia.
"Every living thing out there minds its own business. It's the secret to the technology of the earth," says Flood. "It's an intricate system of checks and balances; there's so much beauty, and no one human being will be able to comprehend it all."
Performing as Okefenokee Joe, Flood has carved out a niche as the South's singing environmentalist. He celebrates the beauty of nature with his raw, folksy music and interactive wildlife presentations given at zoos, schools, museums and fairs across the Southeast.
Flood says utilizing his talents to promote awareness of plants and animals is a fulfilling second career. He is not Tim McGraw or Willie Nelson. He is Okefenokee Joe—and Dick Flood wouldn't have it any other way. 
_____
Get more
Visit okefenokeejoe.com for more information about a new album featuring Flood's top country music songs.