×
Darleen Sutton has been named S.C. Teacher of the Year for 2013-2014.
×
The teachers' rep
Darleen Sutton explains what she will be doing during her year representing the teaching profession as the state's 2013-2014 Teacher of the Year.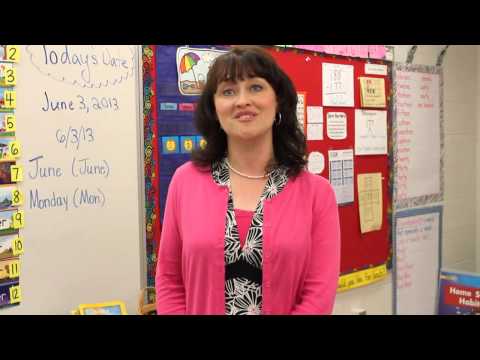 DARLEEN SUTTON
HOMETOWN : Pickens  
OCCUPATION: 2013-2014 S.C. Teacher of the Year 
INSPIRATION: Her grandfather. "He went his whole life never knowing how to read. I was too young to help him, but I was determined to do whatever I could to help children avoid what he went through." 
FAVORITE TOY: The 2013 BMW X3 she uses to travel the state as an advocate for the teaching profession. "It has some giddy-up to it, and it is such a smooth ride."
_____
Darleen Sutton describes her childhood in idyllic terms, growing up on a family farm "surrounded by love" in an environment that inspired imagination and fueled a strong streak of curiosity. When she was in elementary school, Sutton's parents purchased a set of encyclopedias, and she proceeded to "devour them cover to cover" she recalls. "And I loved sharing everything I learned with anyone who cared to listen."
She did not know it then, but it was the beginning of a journey that would take her into a career as a classroom teacher.
"The idea that I can help shape the life of a young person and set them on a course that inspires them to learn is such a powerful reward," she says.
After spending the past seven years teaching first grade at Pickens Elementary, Sutton was named 2013-14 South Carolina Teacher of the Year. It's a prestigious honor and one that comes with a $25,000 cash prize and unlimited use of a BMW X3 that she'll use this academic year to travel the state, mentoring other teachers and serving as an ambassador for the teaching profession.
"I have an incredible opportunity now to meet with my peers and share my passion about the critical importance of reading and literacy," Sutton says. "If we want to build a strong foundation of learning for our children in this state, I believe it has to start with reading. I see it every day in my classroom. Teach a child to read and read well and exciting things will happen."