×
×
The race is on
Hold onto your seat as you watch professional white-water kayaker Adriene Levknecht compete in the Adidas Sick Line race.
×
Over the edge
Adriene Levknecht hurtles over waterfalls and performs amazing acrobatic stunts in this video from Dagger Kayaks.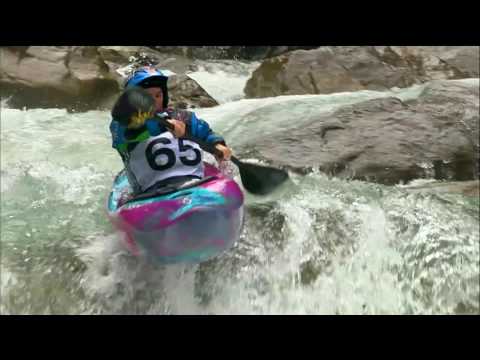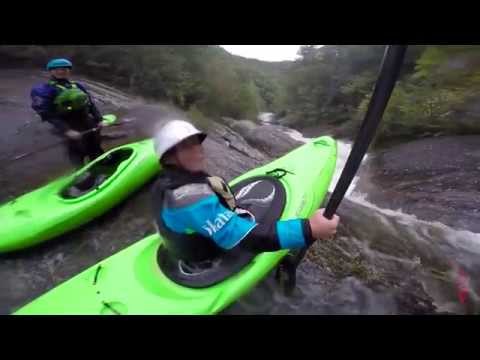 Adriene Levknecht
AGE: 28
HOMETOWN: Grew up in Grand Rapids, Michigan; moved to Greenville in 2010
OCCUPATION: Professional white-water kayaker, paramedic with Greenville County EMS
RECENT ACCOMPLISHMENTS: Voted Canoe & Kayak magazine's 2016 Female Paddler of the Year; won a record seventh Green River Narrows Race in 2015; three-time U.S. Freestyle Team member
WHAT'S NEXT: Engaged to kayak designer Snowy Robertson; a wedding is planned for September 2017
IF SHE WON THE LOTTERY: "I would donate every bit to First Descents."
---
With professional white-water kayaker Adriene Levknecht, fear doesn't stand a chance. In fact, it drives her.
Conquering some of the most treacherous rivers on the globe, Levknecht earned her reputation as the top female kayaker in a sport dominated by men twice her size. Google her, and you'll find jaw-dropping coverage of her hurtling over towering waterfalls and performing acrobatic moves on raging currents.
"There's a thrill in tackling a hard river and finishing," she says. "Only a small group of people in the world can do it. Knowing that drives me to kayak more."
Levknecht's competitive mettle doesn't stop there. When she's not paddling, Levknecht brings the same spirit to her work as a paramedic with Greenville County EMS.
"Working at EMS, you learn to adapt and overcome," Levknecht says. "You plan for the best and stay flexible when it doesn't work out. It's the same on the water. You can't just give up. You fight and get back in."
Levknecht helps others conquer their fears with her work for First Descents, a nonprofit organization that provides outdoor adventure experiences for cancer survivors.
"When cancer survivors come here, their bodies have let them down,"  she says. "Seeing them do the unimaginable means as much to me as any competition."
"What scares me the most?" she says with a laugh. "It's the fear of being stuck, financially or in the wrong job, and not able to accomplish what I want with my life. That's something to be afraid of."
____
Get More
See the videos above to watch Adriene Levknecht at play on some of the most extreme rapids on earth. For more on First Descents, visit firstdescents.org.