×
Epic challenge
The world's longest and toughest horse race, the Mongol Derby challenges 40 riders to retrace the grueling 10-day, 1,000-kilometer route Genghis Khan's messengers once followed across the Mongolian steppes.
Courtesy of Richard Dunwoody @ Mongol Derby
×
Adventure awaits
Clare Summers of Pendleton challenged herself to compete in the Mongol Derby to test her own endurance and to experience adventure in another part of the world.
Photo by Milton Morris
×
Cool mom
A mother of four young children, Rachel Land of Easley is chasing her dream of conquering the Mongol Derby and is making her family proud in the process.
Photo by Milton Morris
×
Pushing her limits
Julia Fisher of Hartsville started riding horses less than 10 years ago and decided to enter the Mongol Derby after turning 65 last October. She'll be the oldest rider in the 2017 race and is determined to compete hard.
Photo by Milton Morris
×
The Mongol Derby: A brief guide
Sample the adventure of the world's longest and toughest horse race in this video from the race organizers.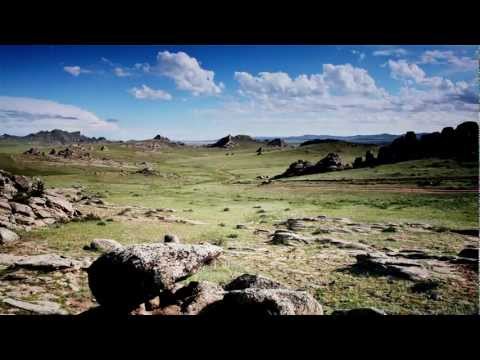 Listed in Guinness World Records as the planet's longest and toughest horse race, the Mongol Derby challenges 40 riders to retrace the 10-day, 1,000-kilometer route Genghis Khan's messengers once followed across the Mongolian steppes—and do it atop a motley assortment of native, semi-feral horses.
There are no box lunches, guided trails, water stations or hotel rooms at the end of the day. What the race does have is a list of dangers straight from an adventure novel—changes in temperature from nearly 100 degrees to below freezing, dehydration, illness, the risk of a horse stepping into a marmot hole and throwing the rider, and the threat of being chased by wild dogs and bandits.
Riders are limited to 11 pounds of supplies, including their riding gear and sleeping bags, and they camp in simple shelters or with families they meet along the way. At every turn, the race pushes competitors to the limits of their physical, mental and emotional endurance.
Three South Carolinians—Clare Summers, Rachel Land and Julia Fisher—will travel to the far reaches of Asia this August to compete in the 2017 race, facing off against riders from eight countries, the grueling course, the naysayers who think they're nuts and their own fears.
These are not intimidating women. Each of them weighs less than 170 pounds, but what they lack in physical stature they make up for in resilience, determination and a fierce desire to win. Wild horses may carry them across the Mongolian landscape this summer, but they won't keep these women from competing in the race of a lifetime.
CLARE SUMMERS
HOMETOWN: Pendleton
AGE: 59
OCCUPATION: Physical therapist for Greenville Health Systems' Home Health division
YEARS RIDING: 36
WORDS TO LIVE BY: "Life is too short to watch it go by on the couch."
Clare Summers spends most of her days helping patients with their bodies, but racing in the Mongol Derby is her way of focusing on her own.
"In my ongoing battle with aging, the Mongol Derby allows me to test my physical and mental endurance, in addition to experiencing a new culture, make new friends from around the world, while riding 26 incredible ponies," she says.
Summers started riding horses when she was 34. Since then, the Blue Ridge Electric Cooperative member has logged more than 10,000 miles in endurance races around the country.
At first, the Mongol Derby seemed impossible, she says, but the idea grew on her, and a looming birthday put everything into sharp focus.
"I wanted to do it before I turned 60," she says. "And I started thinking … I'm getting older, but I'm in the best shape I've ever been in my life. Whatever your physical or mental condition, there's no guarantee that you'll be in that condition in a year. It was time."
Summers will celebrate her 60th birthday the day after the race ends.
Her family, she says, is all for it.
"They're just excited as all get out," she says. "My daughter says, 'I'm glad it's not me, but go for it, Mom.'"
To prepare, Summers and her friend Rachel Land, another Blue Ridge Electric Cooperative member who will compete in the 2017 derby, have participated in 50- and 100-mile races at Biltmore Estate, endured strenuous CrossFit workouts together and taken self-defense courses.
Make no mistake, though. There's still a competitive edge to Summers.
"I'm in it for the experience," she says. "But, if day five or six comes and I'm near the front? Well, let's just say, I'm not used to losing."
RACHEL LAND
HOMETOWN: Easley
AGE: 38
OCCUPATION: Stay-at-home mom
YEARS RIDING: 35
WORDS TO LIVE BY: "Being brave is being scared but doing it anyway."
Horses have always been a way of life for Rachel Land.
She grew up in Texas, where her first mount was a Shetland pony she learned to ride at age 3. When she was 8, she started showing Saddlebreds. As an adult, she worked as an equestrian performer and trick rider with Dolly Parton's Dixie Stampede dinner theater in Branson, Missouri. But then, she married a pastor and settled down to life as a stay-at-home mom who homeschools her four children.
When she began endurance racing with Clare Summers last year, riding in the Mongol Derby "wasn't even on my radar," she says.
"When Clare told me about it, I kind of laughed and said, 'I didn't know anyone crazy enough to do that.' But then, the more I thought about it, the more I wanted to do it."
The $13,000 entrance fee was a huge hurdle to overcome. So was lining up care for the couple's four children, but husband Justin Land didn't bat an eye when she broached the subject of competing in the race.
"When I told my husband about it, he said, 'Why the heck wouldn't you sign up for it?' " she says. "He is the most supportive person I've ever known. He said, 'Don't let something as silly as money and childcare or babysitting get in the way of your dreams. Go ahead and submit your application.'"
For her children, ages 9, 7, 3 and 2, the race is something special.
"My kids think it's great," she says. "They think they have the coolest mom on earth. In our homeschool co-op, they are always telling their friends their mom is in the longest horse race on earth and teaching them about Mongolia and what it's like."
But not all of her family is thrilled. None of her relatives outside of South Carolina were willing to donate to cover the cost of the entry fee.
"They think, in the stage of life I'm in, that I have no business going to the other side of the world and being in a race like this," she says. "They say, 'What if something happens to you? You've got four small kids who would lose their mother.' But, the way I see it, I could be in a car accident tomorrow. It's not okay to live life in fear of the 'what ifs.' Being brave is being scared but doing it anyway."
JULIA FISHER
HOMETOWN: Hartsville
AGE: 65
OCCUPATION: Psychology professor, Coker College
YEARS RIDING: 9
WORDS TO LIVE BY: "It's never too late."
When most people turn 65, they think about slowing down, taking time off from work, enjoying a quieter, more peaceful life.
But not Julia Fisher. After turning 65 in October, she decided she wanted to enter the Mongol Derby. An assistant professor of psychology at Coker College in Hartsville, Fisher spent most of the 1990s putting herself through graduate school, being a single parent to her two children and establishing her career in experimental psychology. Originally from Missouri, Fisher had lived in Wisconsin, Chicago, Southern California and Boston before she moved to South Carolina and, at age 57, started riding horses.
She started endurance racing soon after and the next year bought her first horse, a rescued Arabian mare. Now, with more than 800 miles of competitive endurance runs under her belt, she's looking forward to racing across Mongolia and pushing herself to her limits.
"In 2013, I heard about the derby, and I knew I wanted to do it," she says. "I was obsessed."
Fisher says she was never afraid of the inherent risks of the race. What kept her from applying were self-doubts.
"I spent years thinking about it and thinking I was too old and it was too late," she says. "But then, a year ago, I decided to just do it."
At 65, Fisher will be the oldest person to ride in the 2017 race, but she is training hard to compete and win.
"I feel stronger and healthier than I have ever been in my life," she says. "That's what horses will do to or for you."
_____
The ride of a lifetime
While nothing can truly prepare a rider for the experience of the Mongol Derby, 2016 competitor Pierce Buckingham of Aiken seconds the advice he received before competing: "I was told to 'embrace the suck,'" he says.
While Buckingham finished in the middle of the pack and treasures the memories, the race was not always pleasant, he says.
"Day three is when most people get sick," he says. "It was the experience of a lifetime, but it wasn't comfortable."
At the start of the race, competitors get a horse from a local trader and then take off across the Mongolian countryside. About every 40 kilometers, riders must find the next urtuu (wilderness horse farm) and change mounts.
"The horses aren't broken like we think of broken horses here," Buckingham says. "You get on them, and they take off at full speed for two or three kilometers until you get them under control."
At a specific time each night, all racing stops, and riders have the choice of staying at the urtuu or finding lodging with a family along the route.
"The Mongol people would just open their homes to you," Buckingham says. "One home, I remember, they invited the next home over to come to dinner to meet me … and I spent the night showing them pictures of my family on my phone. It was an amazing experience."
_____
Get More
The 2017 Mongol Derby starts in Ulaanbaatar, Mongolia, on Aug. 9. The last riders are expected to finish by Aug. 18. Follow the progress of riders Clare Summers and Rachel Land at their team website strongandcrazy.com. To learn more about the race, visit theadventurists.com/mongol-derby.